Equipment
Dry Processing Equipment
Sponsored Content
Mixing powders into liquids
October 21, 2020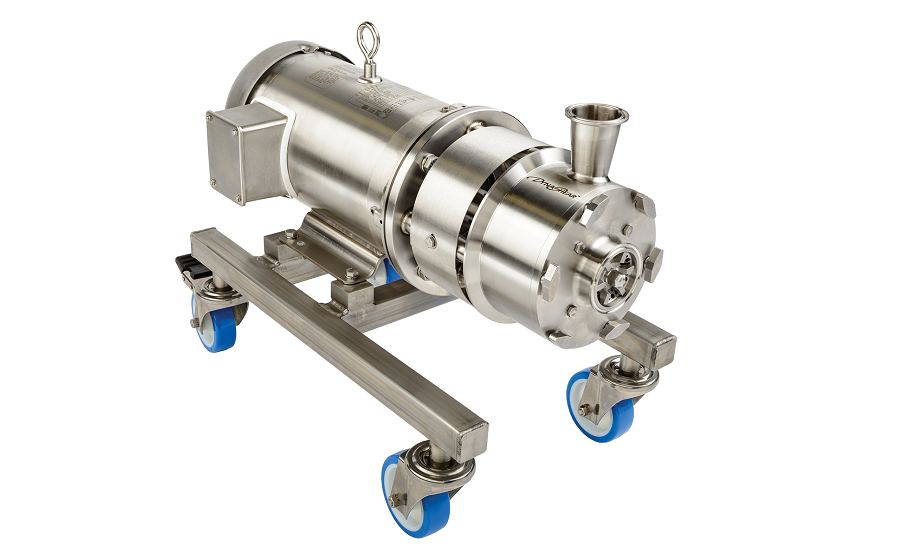 Admix has been a recognized leader for over 31 years in the food and beverage industry for providing advanced mixing technologies. Built with the highest quality materials and designed to meet or exceed tough sanitary standards, we manufacture a wide range of low- and high-shear mixers for both in-tank and inline mixing and blending operations.
Sponsored by


Mixing powders into liquids and reducing the particle size of your ingredients is where Admix equipment is highly specialized. Even the most difficult-to-hydrate powders are 100% wetted out and dispersed in less than 10 minutes—this is due to the optimal balance between shear surfaces and flow patterns, which also contribute to getting the job done with a lower horsepower motor!
Processors and co-packers rely on Admix equipment for their mixing operation when mixing ingredients for well-known staple products and for their new projects as well. Our customers, big and small, keep coming back because they know how essential it is for their mixers to be reliable, durable, and extremely efficient, while minimizing waste and achieving consistent, high quality product from batch to batch.  

Whether you desire a smooth and creamy end-product or an end-product with various-sized food chunks, or you are making sauces, salsas, condiments, coatings, fillings, or flavored beverages, we have a mixing technology solution for you. Our corrosion-free stainless-steel mixer configurations, including the motor and drive frame, range from small lab scale units to large, production scale units.  Some of our popular high shear mixers are:
Rotosolver®:
The Rotosolver is the industry's top high shear mixer and disperser! The Rotosolver provides high shear and high flow. No other high shear mixer wets out and disperses powders faster—100% dispersion guaranteed! With the Rotosolver, a 100% homogenous product, free of lumps, fisheyes, and agglomerates is possible in under 10 minutes! Rotosolvers are available in benchtop, pilot, and production scale sizes with mixing head sizes that range from 29mm – 300mm in diameter.
DynaShear®:
The DynaShear is a high speed, high shear mixer and emulsifier for continuous processing. Its unique dual stage axial and radial heads provide optimal throughput and flow. Do you still have lumps after mixing for hours with your agitator and you need to clean up the lumps? Simply install the DynaShear on the outlet of your mix tank and in just one pass, agglomerates and fisheyes are eliminated. This prevents the lumps from clogging your downstream strainers. Improve your yields with the DynaShear!
Fastfeed®:
The Fastfeed is a "fast" powder induction and dispersion system.  Mounted to a mobile stainless-steel skid is a hopper for inducting powders, a liquid ring pump and our DynaShear high speed mixer/emulsifier.  The Fastfeed system inducts and disperses powder at rates up to 500 lbs. in a single pass depending on the powder. The Fastfeed can make any size batch typically in half the time of conventional mixers because powders are inducted into a liquid stream, instantly dispersed with our DynaShear and immediately sent to fill your batch holding tank. Operators add all powder and/or lliquid ingredients from the safety of floor level, but many customers install bulk bag supply systems overhead. The Fastfeed easily and consistently inducts gums, stabilizers, emulsifiers, proteins, starches, sweeteners, APIs, vitamins, flavors, colors, and more!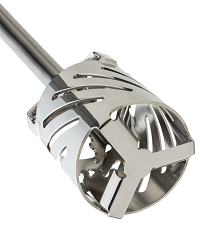 Boston Shearmill®:
The Boston Shearmill (BSM) is our inline high intensity wet mill, essential to processors who require reducing the particle sizes of their product.  Our wide range of BSM models have up to nine shear zones with shear head combinations that range from Ripper, Chopper, and Coarse to Ultra Fine.  Boston Shearmills are capable of reducing soft particles down to under 1 micron or hard particles down to 1-2 microns.  This heavy-duty milling machine is built for 24/7 operation if needed, and withstanding uneven flow patterns, bumps, jolts, and pressure fluctuations.
Admix is an employee-owned company, headquartered in the USA where our products are proudly engineered, manufactured, assembled, and tested. We have a strong team of applications engineers, technical experts, and representatives ready to support you. Contact us about a customized solution for your next mixing project!