Equipment
Sanitation & Food Safety and Plant Maintenance Equipment and Supplies
Sponsored Content
Safety across the Board
October 21, 2020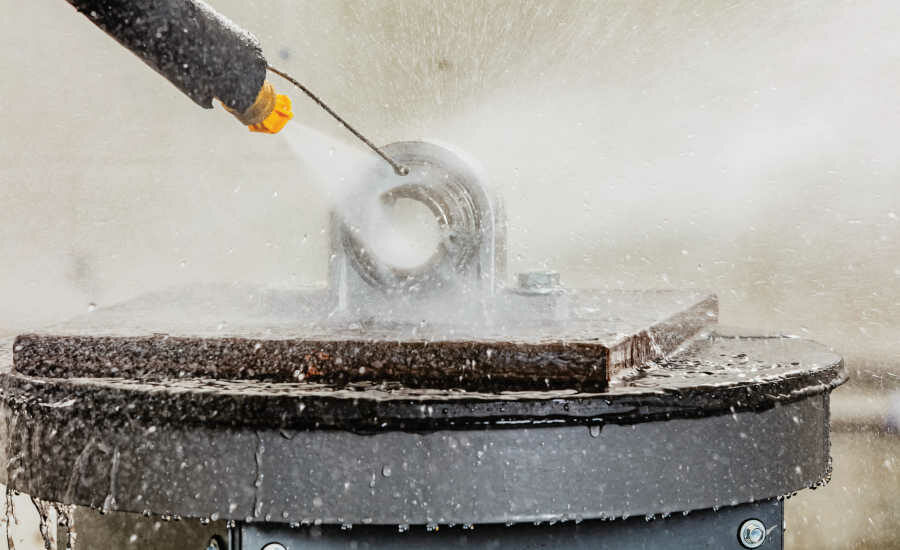 Food production facilities need equipment that runs reliably, as something unplanned down the road can result in lost production time and costly food waste. Equipment operating near food production must also stand up to the stringent sanitation requirements in place, making safety a large part of the decision-making process when choosing the equipment to utilize in specific operations. The push on safety is not just around the product, however—in the past few years, companies have put an increased focus on the well-being of employees and customers.
Designed for reliability in food environments
To ensure long life in the food industry, products must be able to withstand daily (or greater) high-pressure, caustic washdowns. A standard seal that is exposed—where you can see the lip—can lift under the pressure during washdown and allow water into the product, undermining product life. Therefore, the products you choose for the food production environment must have superior sealing systems that keep in lubrication, while keeping water and contaminants out.
Sponsored by
Products must also be designed to meet the stringent cleaning requirements of the food industry and have smooth, contoured surfaces. Smooth finishes with curved contours meet North American Meat Institute (NAMI) guidelines for ease of cleaning and allow water to be easily shed from the motor, minimizing the chance of pooling and harboring bacteria. Rounded hardware with smooth heads and nameplate data laser-marked directly on the frame can also eliminate contamination harbor points. It is recommended that products in the food product area use food grade oils that are safe for incidental contact with food.
Designed for employee safety
Guarding of rotating shafts is the number one area where OSHA/MSHA fines can be avoided. If designed and applied correctly, bushing covers, shaft covers, coupling guards, and belt guards can quickly and easily provide protection for all people within facilities. Metal detectable end covers are recommended for equipment in the food production area because if the cover were to come disengaged, the metal pieces are detectable from scanners on the line. If you use plastic end covers, it is crucial to have inspection equipment that can detect plastic contamination in a product because traditional metal detectors cannot detect plastic.
Sensor monitoring technology contributes to both reliability and keeping employees safe. Sensors give warnings on decreasing health status, which allows you to plan maintenance before there is a problem, and the system is down. The ability to monitor equipment remotely allows maintenance and other relevant personnel to safely get a health check of the bearing without touching equipment.
At the end of the day, selecting the most reliable product for applications within the food industry can not only extend operating life, but also provide safer environments for both working employees, and customers, interacting with the equipment.