Ingredients
Meat & Poultry & Seafood
Sponsored Content
Dairy and Plant Proteins
October 25, 2021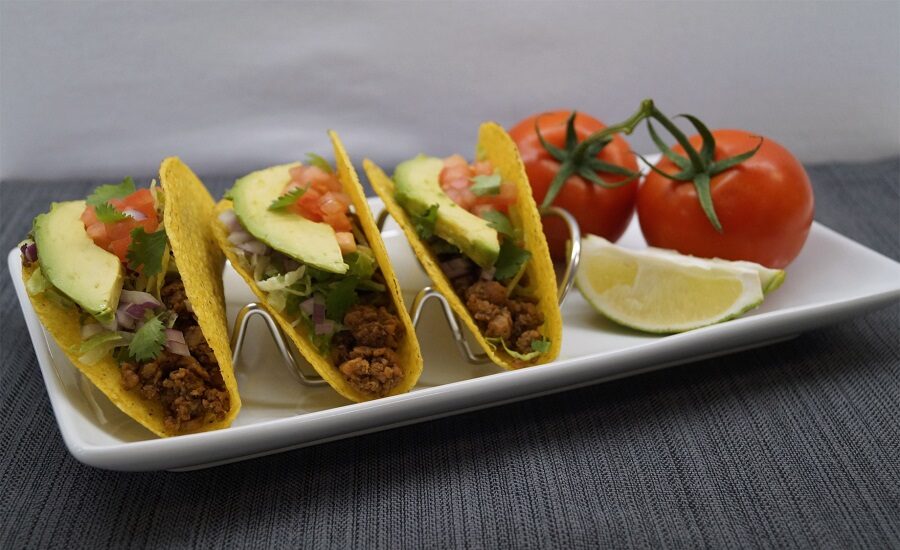 Brenntag Food & Nutrition is your trusted resource for the continuous market shift to plant-based foods and beverages.  Vegetarian and Flexitarian lifestyles continue to grow rapidly in the United States and Canada, as consumers look to increase their consumption of clean label meat alternatives and make healthier choices for themselves and the environment.   
Sponsored by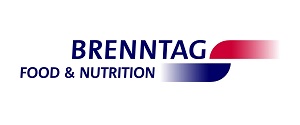 We have the breadth and knowledge of all proteins to assist in your formulation needs for dairy-based and plant-based products.  Our portfolio includes powder dairy, plant proteins, and texturized plant proteins.  Assorted forms are available: concentrates, isolates and hydrolysate powders, as well as a range of sizes of texturized proteins, both minced and in chunks.  Our portfolio encompasses a variety of different types:
Plant-based proteins:  fava bean, hemp, lentil, pea, pumpkin seed, rice, Sacha Inchi, and soy
Dairy-based proteins:  milk and whey protein types
Regardless of the functionality and application, we can supply your ingredient needs for baking, beverages, dairy, nutraceutical, snacks, and sports nutrition, as well as meat and dairy alternatives.
Brenntag Food & Nutrition's Application & Development Centers understand that finding the correct functional ingredient for your application can be a challenge.  For this, we are at your service to identify your specific needs and deliver a smart, innovative solution that strikes the right balance, from a product's taste and texture to its appearance and shelf life.  Our goal is to assist customers by developing formulation solutions that help them respond to changing market demands. 
We have created the following demo concepts using Brenntag's innovative plant protein ingredients. 
Plant-Based Protein Blend  
Our food scientists have created a delicious plant-based protein powder appealing to consumers' growing interest in plant-based. This protein powder contains 20g of protein per serving from a multisource plant-based blend with a good source of fiber in a serving and a unique blend of pea, hemp heart, pumpkin seed, and faba bean proteins. 
Protein-Rich Snack
As an ideal on-the-go snack, Energy Bites are designed to deliver an excellence source claim (5g per serving) of both protein and dietary fiber. Axiom's Oryzatein®, a brown rice protein concentrate, eliminates the need for suspension-aiding gums and contributes to a smooth, non-gritty mouthfeel. Vitalus' VITAGOS™ is a sweet syrup containing GOS that can easily be incorporated into a wide range of products, and Borregaard's EuroVanillin GRAN 4 provides a creamy vanilla, pure, and smooth taste profile.
Vegan Taco Meat 
Based on texturized soy protein from Kansas Protein Foods, vegan meat can easily be modified for any ground meat-type product by changing the vegan flavors to beef, pork, chicken, lamb, etc. This recipe is shelf-stable, making it easy to prepare a vegetarian and plant-based meal. The formulation can easily be changed to pea protein to offer an allergen-free version to consumers.
Learn more about Brenntag's vegan taco meat with this video! 
Vegan Gyro Meat 
This recipe highlights our unique formula yielding a plant-based cone perfect for slicing-to-order on a spit cooker.  Featuring the 80% pea protein from our supplier partner, Axiom's Vegotein™ MA, it is proven to have a high gel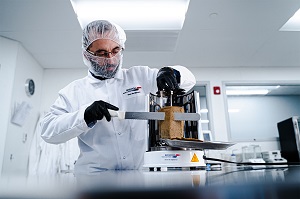 strength, water-holding capacity, and emulsion stability.  In addition to this functionality, it also has a slightly salty, umami flavor profile, ensuring that it's perfect for meat analogue products.  Another protein isolate used in the vegan gyro meat is Axiom's brand new Oryzatein™ rice protein, which enhances the product's physical integrity and adds the nutritional value of the protein blend. 
Learn more about Brenntag's vegan gyro meat with this video! 


Technical Resource 
As plant-based proteins continue to rise across all product categories, Brenntag Food & Nutrition's Application & Development Center can assist with formulation assistance for your next application. Let's work together to:
create custom food formulations
develop innovative and smart approaches for food products that appeal to all senses
increase supply chain efficiency
Our Food & Nutrition team is the perfect combination of creative excellence, distribution capability, and regulatory support. You will benefit from our extensive market, industry, and product know-how and our understanding of regulations, policies, challenges, and developments.
We can help with your next plant-based application – email contactus@brenntag.com or visit food-nutrition.brenntag.com to learn more.