Equipment
Material Handling & Distribution and Warehousing Equipment
Sponsored Content
This next-evolution checkweigher
October 26, 2021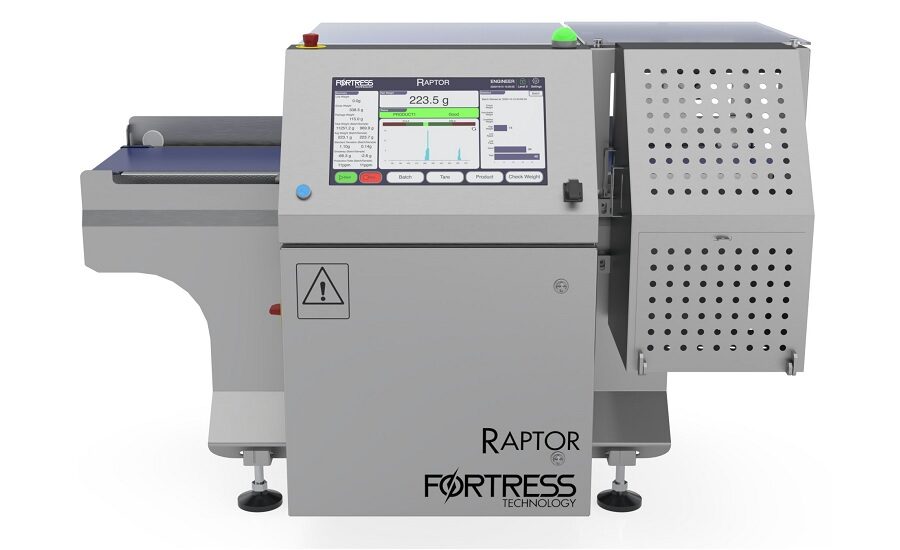 Fortress Technology Introduces RAPTOR Checkweighing Systems
RAPTOR Checkweighing systems by Fortress Technology made their debut at Pack Expo Connects last November 2020. As Fortress Technology's first fully integrated checkweigher, the RAPTOR is designed to take on the most demanding of checkweighing applications in a variety of production environments. Placed at any stage of your process, the RAPTOR promises precise inspection weighing packs up to 8kg at 150ppm while rejecting non-compliant products.
Sponsored by


The sleek, modular design has fewer components, allowing the option of a variety of reject systems to be installed such as air blast, pneumatic pusher, and more. RAPTOR Checkweighers accurately remove non-compliant products from production while minimizing product waste, preventing costly recalls that may harm your brand identity. 
Manufactured with ease of maintenance in mind, this next-evolution checkweigher features lift out conveyor belts that can be easily removed for sanitizing within seconds, and without the use of tools. The hygienic design helps support sanitation processes with sloped surfaces that promote water runoff for a faster drying time, while maintaining  its ability to withstand harsh food production environments.
RAPTOR Checkweighers are current within Industry 4.0 standards, offering the best in digitization and reporting. The intuitive 18.5 inch full color touchscreen HMI allows the operator to efficiently select product changeovers. Operating the machine from this user-friendly interface reduces training time and increases operational awareness.
The RAPTOR is available in a range of equipment including single frame standalone checkweighers, caseweighing for heavy bags and cases, and combination metal detection systems. 
The RAPTOR XL case-weigher is designed to verify the weight of heavier products such as bulk bags and cases. Placed at any stage of your process, this compact system inspects 100% of products safely, reliably, and accurately.
The RAPTOR Combination System is employed to verify the weight of products, and inspect each product for metal contaminants while rejecting non- conforming packs. When RAPTOR is paired with an industry-leading Stealth or Interceptor metal detector, multiple end-of-line inspection processes can now be carried out and controlled, within one highly compact system.
Our "Never Obsolete" commitment provides you with the latest parts and software to keep you up- to-date for the lifespan of your machine. Connect with our experts today to learn more about this new product, or find out more about how our customized metal detection solutions will enhance your food safety programs.