Ingredients
Flours & Starches & Fibers & Gums
Sponsored Content
Your Trusted Partner for Quality Natural Ingredients
October 25, 2021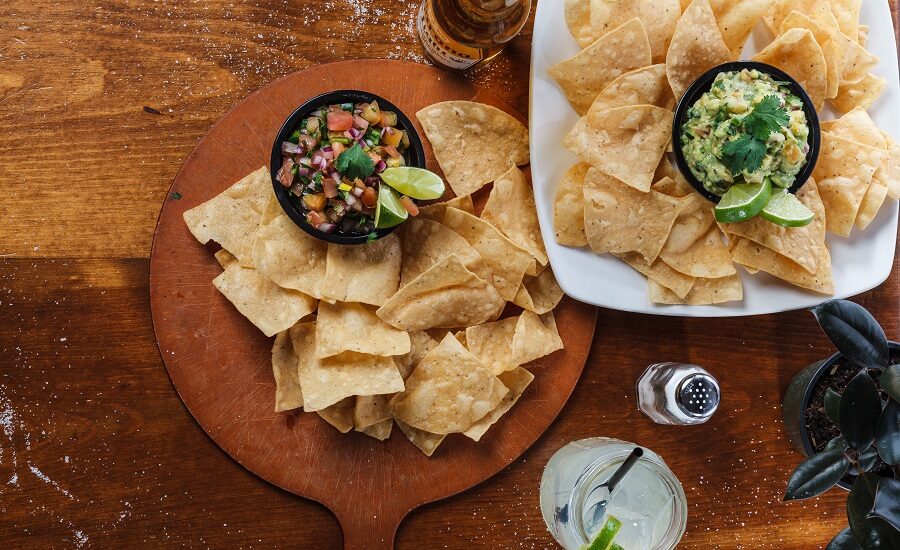 Sponsored by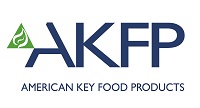 American Key Food Products has provided the food industry with innovative, clean label ingredients since the 1990's. We work in partnership with established manufacturers of flours, starches, and other derivatives in Europe, Asia, and South America that meet the standards of food safety, quality, consistency, and functionality demanded by the food industry today. American Key Food Products has built a long track record with companies across different segments of the food industry, from hungry start-ups with game changing products to top-tier multinational corporations innovating on their product lines. We partner with all our customers to understand their product, formulation, and production needs, and our knowledgeable sales team is there every step of the way.
Product Exclusives
AKFP developed its own proprietary, innovative flour—King Lion Premium Cassava Flour—that enables excellent grain-free, gluten-free, baked, and extruded products. It is the centerpiece of our gluten-free ingredient portfolio and has enabled several of our customers launch successful, new, better-for-you products.
AKFP is a North American distributor of Superfine Rice Flours from Kumamoto Flour Milling Co. Ltd. of Japan. Kumamoto employs a special milling technology that results in distinctive, special performance white and brown rice flours with uniform superfine particles that have very low damaged starch levels. Both properties give improved volumes and textures that combine to create market-leading, gluten-free breads and cakes.
Ingredients from Nature
Our portfolio of high-quality flours, starches, and derivatives deliver robust functionalities that meet the increasingly demanding requirements of better-for-you bakery, snack, and extrusion manufacturers. Our native flours and starches from cassava (tapioca), potato, pea, and rice meet the high standards of food safety, quality, consistency, and functionality demanded by the industry. All are non-GMO, gluten-free, non-allergenic, and kosher-certified.
Clean Label Solutions
We also offer special performance, clean-label flours and starches that provide functionalities that are superior to those of native starches without the need for chemical modification. These offerings include heat-treated, cook-up, and pre-gel potato and pea starches.
Dependability
AKFP's geographically diverse supply chains ensure that we can provide a consistent, reliable supply of ingredients—no matter the situation. Our customers depend on us for our reliability and personalized customer service that's ready to tackle any problem you may face.
AKFP Pioneers Cassava Flour Technology
Since the gluten-free diet emerged, bakers have been challenged with finding new ingredients to create gluten-free baked goods their customers would actually love to eat. Then paleo and grain-free diets brought even tougher formulation challenges. Most bakers resorted to complex combinations of non-wheat flours and starches, often with unsatisfying results.
At AKFP we set out to take a game-changing approach, creating a superior gluten-free experience for both the baker and the consumer. Our goal was to develop a flour from naturally gluten-free cassava root that would greatly simplify formulations, and deliver an excellent eating experience rivaling even the best wheat-based products. We believe we have attained both goals with our exclusive King Lion Premium Cassava Flour.
The secret is a proprietary production technology that yields a gluten-free flour with exceptional baking properties—excellent crumb structure, texture, taste, and moistness—far better than other cassava flours. Customers have even told us that they have not been able to achieve these baking qualities with any other cassava flour or starch.
This flour is a high-quality, GMO-free, clean label ingredient, which makes excellent gluten-free, paleo, and grain-free baked goods. Premium Cassava Flour takes on most of the desirable characteristics of tapioca starch, including low-gelatinization temperature, paste clarity, good viscosity, and bland or neutral flavor, and is relatively freeze-thaw stable. Yet it is a true flour, not just a starch, with about 7% dietary fiber content. Plus, it has low levels of reducing sugars, which reduces acrylamide formation in extruded snacks.
Our Customers' Amazing Creativity
We are amazed at the creativity of formulators and product developers when they discover what Premium Cassava Flour can do. Bakers and snack manufacturers are introducing a growing variety of high-quality tortillas, tortilla chips, pizza crusts, extruded snacks, cookies, brownies, cakes, buns, muffins, pancakes, French breads, garlic bread sticks, and even ice cream cones—all without grains or gluten. Their growing success is proof that King Lion Premium Cassava Flour is truly a breakthrough in gluten-free baking and extrusion.
To further support our customers, we have built a robust raw material, production, and distribution chain, adhering to the high standards demanded by the industry for reliable supply, consistent quality, GMP practices, GSFI-certified food safety, and customer support. As we continue to grow, we seek to further refine our processes, add supply as demand increases, and create new varieties, such as Organic Premium Cassava Flour, optimized for specific applications, to create the foundation for tomorrow's new product successes.