Ingredients
Vitamins & Minerals & Botanicals & Nutraceuticals & Lipids
Botanical Benefits Backed by Research
Emerging botanical ingredients open opportunities for health and wellness product developers
January 5, 2023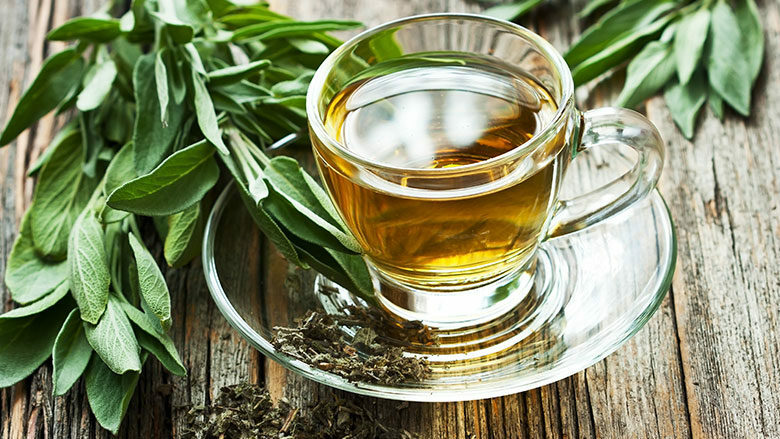 Research on botanicals is continuing to highlight the fact that they have multiple important benefits in the body. An example of particularly current interest involves the dietary benefits of phenolic compounds. While these compounds are pigeonholed in most consumers' minds as antioxidants, Emeran Mayer, MD, has described in his book, The Gut-Immune Connection, how polyphenols not only get broken down by the microbiome and create health benefits throughout the body but also "function as prebiotics [i.e., food for our gut microbes] and suppress the growth of unhealthy microbes."
With a large number of fruits, vegetables, and other botanicals containing significant polyphenolic compounds, this presents significant opportunity for new uses and claims for such ingredients. For example, resveratrol, well-known from wine, grapes, grape juice, blueberries, bilberries, cranberries, and even peanuts and dark chocolate, is a protein-coding gene promoter believed to protect against aging.
While resveratrol has a long and rich history of investigation, recent research suggests it contributes to improvements in glycation of hemoglobin and, possibly, increased red blood cell lifespan. Other recent research points to a possible role in slowing age-related degenerative changes in lung health.
In her skin
Also shown to activate the anti-aging pathway associated with calorie restriction, Moldavian dragonhead (Dracocephalum moldavica) is a promising "new" herb finding use in formulations for "beauty from within" applications. It is believed to work by helping to enhance collagen production. While many ingredients, such as the increasingly popular Indian gooseberry called "amla" (Phyllanthus emblica), are also commonly used as collagen boosters due to their vitamin C content, Moldavian dragonhead is believed to use a different pathway.
Moldavian dragonhead is thought to mimic the effects of caloric restriction, which causes skin cells to start boosting collagen production. In a study of female volunteers with sun-damaged skin, ingested supplements of 200mg Moldavian dragonhead resulted in an increase in both skin moisture and skin elasticity of 14.4% and 6.7%, respectively. Moreover, through a self-assessment questionnaire, 94% of volunteers noted they "feel better in their skin," with 72% stating that that their skin felt "more hydrated."
Fruit and fiber
At the end of 2021, the FDA officially confirmed that acacia gum (Acacia senegal and others; also known as gum Arabic) may be classified as a dietary fiber. Clinical results amply demonstrated beneficial physiological effects on human health, including the reduction of postprandial blood glucose. This allows the ingredient—commonly used as a binder and texturant in food technology—to gain a strong foothold in the rapidly growing market of fiber supplementation.
Fruit from the iconic baobab tree of Africa (genus Adansonia), has been used increasingly as a superfood promoted and for its high vitamin C content. This makes it especially attractive for beauty-from-within formulations. However, new research has shown it to provide a prebiotic effect, especially when combined with acacia. The duo is believed to impart a synergistic activity for gut health, balancing the gut microflora, supporting metabolic health, and reducing inflammation.
As science continues to evolve in the understanding of human health, new pathways emerge that are positively affected by botanicals. Ancient traditional applications of herbs, roots, rhizomes, bark, spices, and seeds—as well as fruits and vegetables—are gaining support daily in labs around the world. With consumers increasingly on the lookout for natural solutions to the growing physical and emotional stresses of modern life, such ingredients provide product makers ample opportunities to serve those needs.
Regular contributor Kerry Hughes, MS, principal for EthnoPharm (www.Ethnopharm.com), is an ethnobotanist, herbalist, and author with a 20-year record of success in natural product development. EthnoPharm specializes in global natural product development and education, innovative product formulation, and nexus-of-market opportunity identification. Kerry also is committed to Integrative Herbalism and Functional Nutrition through her role at www.BetterThanHealthy.live. With a focus on ethnobotanical discovery and strategic innovation, Hughes and EthnoPharm continue to expand the boundaries of biodiversity development, catalyze applied phyto-product breakthroughs, and bring to market new, efficacious, and profitable products that not only heal people but help protect the threatened global biodiversity. You'll find a number of her articles on botanicals and other topics at www.preparedfoods.com. You may reach out to her at kerry@ethnopharm.com.