Ingredients
Sugar & Sweeteners & Confections
Sponsored Content
Stevia's Global Growth and the Trend for Non-Nutritive Sweeteners
October 21, 2020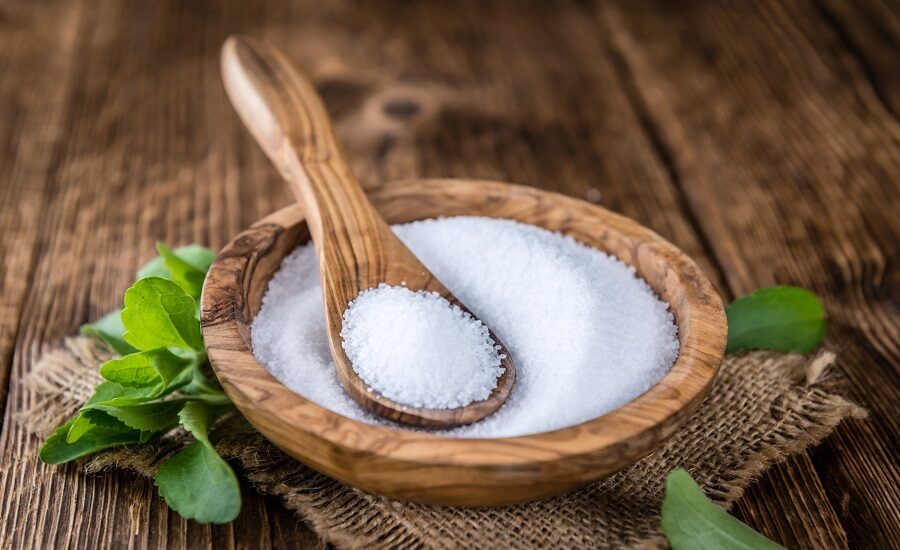 Acme-Hardesty is a leading supplier of nutritional ingredients for the food, beverage, and dietary supplement industries, focusing on clean ingredients, sourced sustainably. We offer a variety of key ingredients, including stevia, MCT, glycerin, plant proteins, prebiotics, adaptogens, herbal extracts, and much more. Within the sugar/sweetener category Acme-Hardesty's partnership with the largest stevia manufacturer in the Americas positions us to be your company's extended arm in formulation and product development.
Sugar in the Spotlight
On average Americans over the age of one are getting 13% of their daily calories from sugar. A new report, released July 2020 from the USDA, recommends that daily calorie percentage be cut to 6%. Sugar is controversial in public opinion; however, the industry is divided on how to deal with concerns surrounding it. Nonetheless, zero-calorie and low-calorie sweetener solutions continue to gain momentum, accelerated by the changes in the regulatory landscape. Recent label laws and DGAC guidelines show that a change in sugar consumption is absolutely necessary. Concerns surrounding sugars and the push toward low-sugar diets are coupled with concerns about diabetes, cardiovascular health, and weight gain. When shopping for new products, 74% of consumers are influenced by low/no sugar claims.
Sponsored by


The majority of consumers are sugar conscious, and, can be split into three categories: The Prohibitionists, The Moderationists, and The Naturalists. The Prohibitionists group encompasses about 16% of consumers. This category is alarmed by the levels of sugars and artificial sweeteners in their products today. Their drivers include weight loss, mood, performance, and blood sugar balance. The second group, The Moderationists, secures 28% of consumers. They believe that balance is critical when it comes to sugar intake. They want higher-quality products when they indulge on occasion. Key claims for this group include improved ingredients, clean label, and superior sensory qualities. The third and final group is The Naturalists. Here, 30% of consumers embrace sugar when used purposefully. This group wants an elevated experience from natural sources of sugar, as well as from zero-calorie natural sweeteners. The Naturalists prefer less-sweet products and are inclined to purchase food and beverages that are naturally sweetened. Specifically, in the sugar/sweetener beverage category, natural non-nutritive sweeteners have overtaken artificial non-nutritive sweeteners in drink launches. As the most practical natural non-nutritive sweetener stevia is by far the largest factor in?/producer of these solutions, and as such has seen global growth over the past five years.
Where Are We Headed?
Companies should look to harness the demand for natural sweetness. Sugar reduction is no longer just for diet products—concerns over sugar intake and the role it plays in obesity, and wellness, will continue to be high, and will fuel the search for effective natural alternatives. When formulating, the focus is on the taste of indulgent categories. Sugar claims in these categories remain scarce, leaving much room for innovation. Additionally, companies should focus on natural sugar reduction, even if only by a small percentage. Alternatives to refined white sugar will continue to be sought after; with a consumer focus on clean label and natural ingredients, linking sugar replacers back to natural plant sources gives consumers comfort. Formulating with stevia is no easy task and will come with challenges; addressing the balance between delivering on health and taste is paramount. While previously stevia's taste profile has limited its use, new innovations open the door to better-tasting products.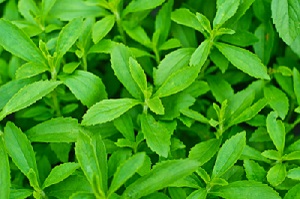 SteviaOne, located in Peru, is one of the largest suppliers of stevia. Its process is pure, natural, traceable, reliable, and sustainable. SteviaOne extracts steviol glycosides from the leaves without chemical interactions or alcohol solvents and uses a unique chromatographic water-based extraction process. It is committed to utilizing a natural process, which is why its stevia is extracted without alternations of any kind (enzymatic or fermentation-based), using one of the most innovative technologies currently available. In addition to a unique, water-based processing technique, incorporating stevia into your formulation can reduce costs as compared to using sugar. Small to medium reductions are possible without affecting taste, resulting in the same full-sugar flavor. SteviaOne offers reliability through vertical integration and a constant focus on quality. Comprehensive standards for environmental, social, and economic sustainability are met through its Rainforest Alliance Certification. SteviaOne's stevia is the only stevia on the market to carry this certification. Acme-Hardesty is proud to partner with SteviaOne to deliver superior-quality, sustainably sourced sweeteners to our customers.
Source: Mintel
Links:
Webinar: The Challenges and Solutions to Formulating with Stevia